Start a blog to earn, share your ideas and create your community. The first question is that what is a blog anyway? Start A Blog is a fully updated website or a web page that is run by an individual or a small group or it is a type of website that focuses on written content which is called blog posts.
Simply, it's an online journal or informative discussion that is written in an informal or conversational style. In a blog, someone could share information or his thought on any topic. It presents a record of activities, beliefs, and thoughts.
At this time there are more than 76 million blogs are running worldwide on WordPress, and it is an amazing fact that 17 new posts are published on WordPress sites every second. It's free for everyone to use.
Infect, WordPress has all the necessary and important tools you need to set up or manage a self-hosted WordPress blog. No design or any development experience is needed to start a blog on this blogging platform.
You can learn the basic information to start a blog in just a few minutes. With our step-by-step guide on this page, you will be able to start a blog in just twenty minutes with just basic computer skills.
With the help of this guidance, you will have a beautiful blog that is ready to share with the world. This guidance is especially for beginners. I would like to tell you through each step so that you can create your blog easily.
Now the problem is how to start a blog? But you do not need to worry about it because by following these steps you can become a blogger quickly and easily.
It is not possible if you've not heard about blogging but you are a beginner and have no idea about where to start a blog, so it's time to do something because we'll cover all the aspects of the topic Blog, how to write, and how to manage your blog.
should I start a blog?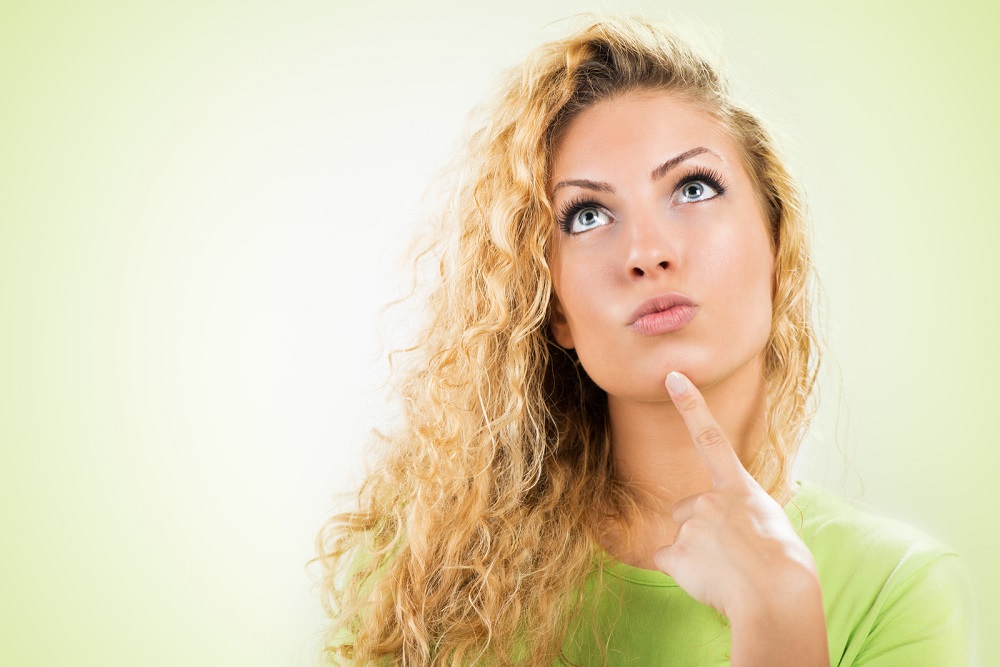 One of the wrong thoughts about start a blog is that you need to be a great writer to be successful in blogging.  Most People read blog sites to get an idea and personal perspective on things, so most bloggers write in a very informal and conversational style. Some successful bloggers write about a variety of topics on the same blog.
In this case, you don't worry that you need to be an expert on any of the topics you write about to have a successful blog.
For example, if we talk about a fashion blog visitors to a fashion blog don't want to read a fashion magazine or meet a fashion designer, they just want to hear the experiences of someone who knows about fashion, fashion mistakes, and all that.
There is only one requirement if you want to become a successful blogger, A passion for your topic.
It will not be wrong if we say the topic is the heart of start a blog. The topic is a basic and most important thing of a blog. As everyone knows that blogging is all about sharing your experience, lesson, knowledge, thoughts passion with the world.
Writing about different things shows that you are passionate about makes the process of starting a successful blog so much easier and you are genuinely interested in your passion. This passion keeps the interest of your readers.
why would you go to the trouble of blogging?
So the question is that why would you go to the trouble of blogging? There are a few reasons mentioned below:
Share your story: A blog allows you to have a voice and be heard. You can share your story with the whole world if you so choose. The most common thing is that blogs are used are as a diary where the blogger writes about their daily good and bad experiences so that their friends, family, and others people can all be a part of their lives.
Make money from home: Blogging can be profitable for you if done correctly. The top bloggers in the world are earning a handsome amount. You can also make a nice profit if things are done correctly in your blog. Blogging could be a source of passive income by spending just a few hours a week writing a piece of content.
Find a community: It is an important step when you write a post on your blog and people comment on it. This is a great way to connect with those readers who are interested in the same things as you are. Blogging allows you to teach these people based on the good and bad experiences of your life, and it also allows you the opportunity to learn from your readers as well. The direct connection to the people is one of the main benefits of starting a blog. This connection allows you to interact with people and share your ideas with other same minded readers. It could be a source to build trust with your readers.
Undoubtedly, this is a piece of good news for you that the internet is exploding with growth right now. In short, if you've decided to start a blog then this is a better time right now to start your blog.
So, Let's get started on your blog!
Start a Blog in 10 Steps
Choose a blog name
Get your blog online
Choose a web host
WordPress Theme
Customize your blog.
Create Content
Write & publish your first post. 
Promote your blog.
Make money from your blog
SEO
Step 1: Choose a blog name
Here are some tips which can help you to choose a perfect name for your blog.
The first suggestion is that you have to choose a descriptive name for your blog. If you've already decided on any name for your blog, make sure to check that no one else has already registered on this name.
Punctuation and spaces can't be used in a domain name.
If you have already got the name you wanted but that name is already taken by someone else so there are a few things you can do:
Try a different domain extension: If the .net version is already registered you may still be able to get the .com or .org version of the name.
Add small words: Words like "a", "best", "called", or "the". For example, this site is called TheBlogMoon.net instead of BlogMoon.net.
Add dashes between words. For example, blog-Moon.net
How to Choose a Blog Topic & Name?
If you have no idea about the name in your mind so the first step is choosing your blog topic. And if you're also not sure about the topic of your start a blog, there are some good ideas to choose a good topic for your blog.
Life experience: Everybody has a lot of good and bad experiences and lessons in their life. Everyone has learned through his life experience. Sharing this knowledge with others on your blog can be incredibly helpful to others in similar situations.
Hobbies & passions: If you are passionate about any hobby or any other interest, so a blog is a great place to start. You can choose a topic according to your interest like Cooking, traveling, designing, fashion, sports, and cars are all classic examples of topics. Even your blog on more obscure hobbies can be more successful since your audience is literally anyone in the world with the internet.
A personal blog: A personal blog is all about you. A personal blog will include a variety of topics, from all the things you do on you, are a daily basis, to random thoughts, unique ideas, and musings. This is a great way to share your thoughts with people all over the world.
When you decide on a topic it's time to choose your blog name which is also called a domain name.
It is good for you if you choose a descriptive name so that potential visitors can easily tell what your blog is about just to see the name of your Domain.
Don't try to get hung up on just one word though. For example, if your start a blog is about fashion so it does not mean that is necessary to have the word "fashion" in it. The words "dress", "bags", and "shoes" would also let people know that your blog is about fashion.
If you are going to create a personal blog where you can discuss a lot of topics then I'll suggest you use your name, or some variation of it, because your blog is all about you.
For example, you just need to add your middle name or middle initial if you find your name is already taken by someone else. Another way is that you could use a variation like "The Moon Blog" or "Blogging with Moon".
Step 2: Get your blog online
Once you choose a name then it's time to get your blog online. It sounds tough but the help of the steps below will walk you right through and make the process easier for you.
To run your blog successfully you need two things: web hosting (Recommended web hosting is hostinger) and blogging software. That is a piece of good news these typically come packaged together.
Firstly, a blog host is a company that provides web server space to go live and it stores all of the blog's files, data, and website code of your blog and delivers them to the user anywhere in the world when they type in your blog name.
Remember, you must have a blog host if to have start a blog because that's true without a host, your blog site won't be available for reader access. Secondly, you must have the software to build your blog because it is the most important, popular, and customizable. And it's really easy to use.
Step 3: Choose a Web Host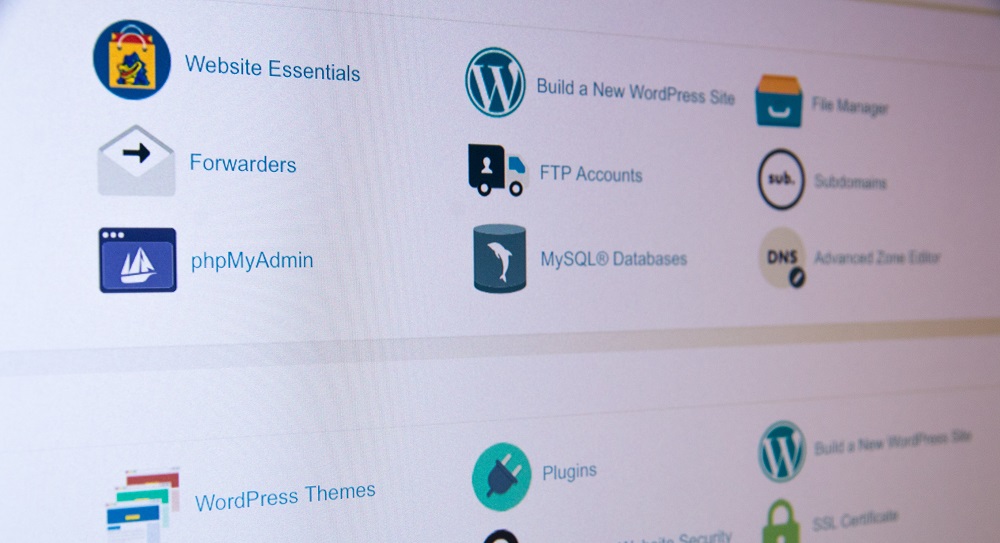 Once you selected a domain name, you need someone to host it. No doubt, there are tons of options out there, you'll choose a hosting provider who specializes in WordPress because this is the most popular and powerful blogging platform in the whole world.
WordPress is open-source, which means you may take benefit from all the hard work from this platform. There are a variety of free plugins and theme designs that you can easily select from, and also provides the template and the tools you need to ensure your blog is on-point with your content.
Step 4: WordPress theme
When you've got the idea of how to start a blog, an important step is to choose the right theme. The WordPress theme is the directory used by millions of WordPress users in the world. Your theme is the complete look, feel, and style of your website.
This includes many things like color, layout, and style elements. Even your website theme is a direct representation of your content. There are a lot of themes you can choose from WordPress themes that you can install on your site.
The theme filter feature allows you to sort by subject, layout, and other important design aspects.
These include:
Buddy Press
Custom Background
Custom Logo
Flexible Header
Front Page Posting
Post Formats
Sticky Post
Translation Ready
After finding the perfect theme for your blog, then you need to start customizing it.
Step 5: Customize your blog
If you have your domain name set up, then customize the look of your blog to reflect the theme of the content you have created. For example, if you're writing about the natural environment, no doubt green is a color to keep in mind when you are going to design your blog.
Now you know the basics thing of your blog, so, we can get into some more of the details. There are useful tips to customize your blog given below:
Logo
This may be your business's name and logo, it will remind readers of your blog who's publishing the content.
Increase White Space to Decrease Clutter     
The best idea to keep the readers focused on exactly what you're saying in your blog is by creating white space. White spaces are the empty spaces that are found around the copy and images that will keep your website design clean and super effective.
Don't Use Stock Photos
It is fact that stock photos are not profitable for your blog. You want to include media with the text in your posts, but someone else's photos don't make your blog unique.
With money or skills, including professionally-taken images is the good way to go, but that can get expensive. But it's really amazing that your phone is now powerful enough to take a photo that can complement your blog posts. This is the easiest and finest solution.
Strong colors
When you are going to use colors, they should be strong. A well-designed blog makes it easy to use, read, and share with readers. With the use of strong colors, you increase readability.
Step 6: Create Content
Finally, it's time to share your content. You need to create useful, effective, unique, and meaningful content so that readers take more interest in your blog and keep coming back to read more.
These are some tips and tricks to stand out:
Create compelling headlines
Use attractive introduction
Share meaningful advice
Include sub headers and bullet points
Step 7:  Write and publish your first post
Once you have done your blog setup, the only thing missing is the content. The design and layout are fun and functionally necessary for writing content. The content should be interesting so that your readers keep coming back to your blog. You have got info about the blog and now it's time to write your first blog post. Remember the first impression is the last impression.
1: Generate Ideas
Coming up with attractive and powerful ideas is often the most difficult part of blogging, so it's crucial to carve out time for creative thinking. First of all consider your goals, niche, your target audience, and what you want to offer readers and customers.
You may know who are they? What are their concerns? Where do they live? What topics might offer them value?
2: Create an Outline
Now it's time to create an outline. For your first post, I suggest you select a topic that you're passionate about, you have knowledge about this topic, which provides you with enough material and is interesting enough to you.
Then create the idea of your topic and list important information. For making an outline some Apps are available for this purpose but you can also follow this simple pattern:
Introduction
Main point
Additional information
Conclusion
 3: Write Your Post
When you are ready to develop your ideas, start writing. Write freely, ignoring the impulse to self-edit as you go along. Polishing your draft takes place later, so for now, just get the words out, use your unique voice, and set aside a specific period each day — say 30 minutes —  Keep the keys clacking, and don't stop until the time is up.
4: Edit Grammar and Content            
Easy blogging allows for content to be quickly and easily shared, if you ignore the rewriting so you'll lose credibility and the page views. Good writing should be that reason. So take time to edit your work.
Concern yourself with both grammar and content. Keep in your mind that your punctuation and capitalization should be correct. Keep an eye on spelling errors.
5: Craft Your Headline
Now you should start thinking seriously about your headline. The title of your blog post should be catchy and grabs readers' attention. Write a working title and adjust as your post becomes more finalized.
6: Add Graphics
As we can say that a blog post without a photo is like tea without Sugar. Images can attract readers to your post and they give them an idea of what you're going to offer in your post.
Take this step seriously because a good appearance can make or break your post. So adding graphics is a vital step.
7: Optimize for SEO
It is true there are not many points to writing a strong blog post if no one is ever going to find it. That's why Search Engine Optimization (SEO) comes in.
This is a very important step to creating content is optimizing it for discovery in search engines, which involves strategic use of keywords, URLs, titles, and templates, and meeting readability standards.
Educate yourself about SEO best practices and utilize available plugins to ensure that your content appears at the top of search engine results.
8. Hit Publish                      
First of all, you have to decide whether you're going to post once a day or once a week and set your publishing schedule. Set deadlines for the creation of your content so that you stay on track.
Step 8:  promote your blog
As we know that promotion strategy is a master plan for how you create, post, and engage with social media content. It helps you take advantage of social and digital technologies to share your ideas through your blog.
Now it's time to promote your blog. It is an essential step to learning how to promote your blog.
Now I am going to tell you how to create highly impactful and useful because killer and strong content is the backbone of a successful blog. So we can say that powerful content is the most important part of promoting a blog.
Here are a few ways to promote your blog and attract more readers.
Repurpose content
Build links to your site
Create a UTM link to track marketing campaigns.
Share your blog on social media (Facebook,Twitter,google,Linkedln,pinterest,StumbleUpon,Reddit.com,Digg.com)
Answer questions on Quora.
Post on subreddits
Flip posts to Flipboard.
Reach out to influencers.
Step 9: Make money from your blog
Making money from your blog is an easy part. Once you have put in the effort of creating powerful blog content and promoting your blog. Maybe, it could take six months to a year to start seeing a steady stream of income.
Blogging takes great work and dedication, but when you gain a large enough audience, there are several methods you can employ to monetize your blog.
Sell advertising space       
Sell affiliate products
Sell Products and Services
Sell digital downloads
Sell memberships
Display Ads
Step 10: Search Engine Optimization (SEO)
Now that you have a beautiful blog, with powerful content, hosted on a top-flight service, you just need people to find it.
 Your promotional social media posts could be viral, and organic traffic headed to your sites. This is true if you don't plan on spending any money to promote your blog with paid ads.
That means it's necessary that you must implement an SEO strategy for your blog. SEO helps your blog to show up when your target audience searches for relevant topics online.
The goal of good SEO for your blog posts can help you to rank well on search engine results pages (SERPs).
Now you are ready to start your blog. So, start a perfect blog with the help of this step-by-step method.
Conclusion
Start a blog is easy, but it takes hard work and dedication to make it successful. The rewards are great, though, and there are ample opportunities for monetization. Although there will be obstacles along the way, I encourage you to keep going with your passion and share your thoughts through your own blog. To get started blogging, all you need is a free domain name and hosting from Hostinger in just minutes.